Wedding Photographer
About My Style:
This is a very common question and an important one as well.
I am an artist, blending photojournalistic and artistic styles in my photography for natural unscripted moments that capture the emotion of what it feels like on this special occasion.
I also pay attention to cultural needs in order for you to get those perfect shots!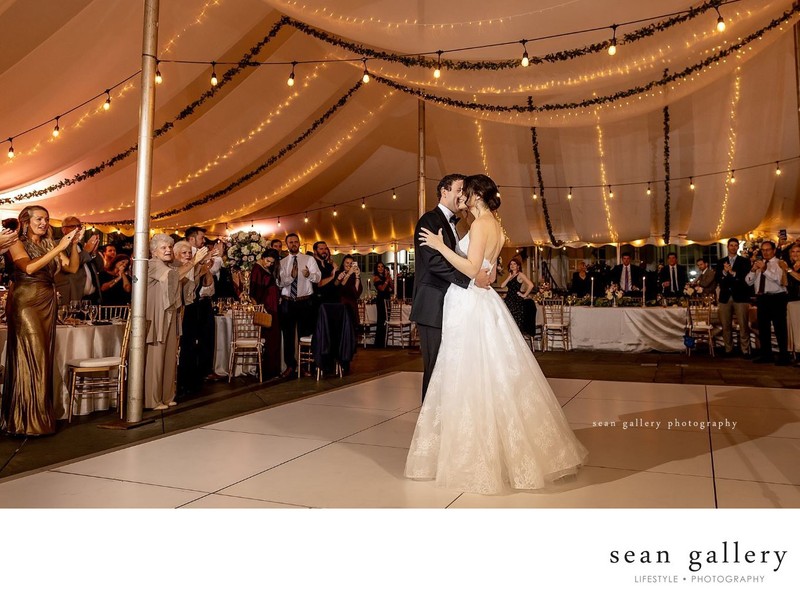 Wedding Photojournalist
So what's Photojournalism anyways?
A wedding photojournalist captures moments without setting them up, instructing the clients or creating a scene. They aim to document natural occurrences for future generations of couples who want their big day documented in retrospect on canvas with loving care from professionals using only high quality equipment and materials while maintaining an unrivaled aesthetic throughout all steps of production.
A wedding photojournalist is someone who documents the day as it happens, much like a newspaper journalist. They won't set up family pictures and they shoot detailed pictures only when they happen naturally
A strict Wedding Photojournalist will be in direct service of their subjects by capturing candid moments with little or no posed shots except where absolutely necessary for storytelling purposes that would not occur without artificial lighting techniques which can often time cause unflattering shadows on people's features while others might find themselves silhouetted against harsh light source at sunset.
Wedding photojournalists have a wide range of styles to capture the beauty and interest in weddings. One type is "candid" which looks like it was taken naturally but isn't usually as elegant or well-executed with intentionality, whereas another style would be journalistic where scenes are set up for an effect - often times heightened emotions between two people who love each other very much at all costs just before their big day arrives!
The difference between a wedding photojournalist and the second approach is in how they operate. While both end up with great pictures, there's not much more than that can be said for one versus another because of their different setups.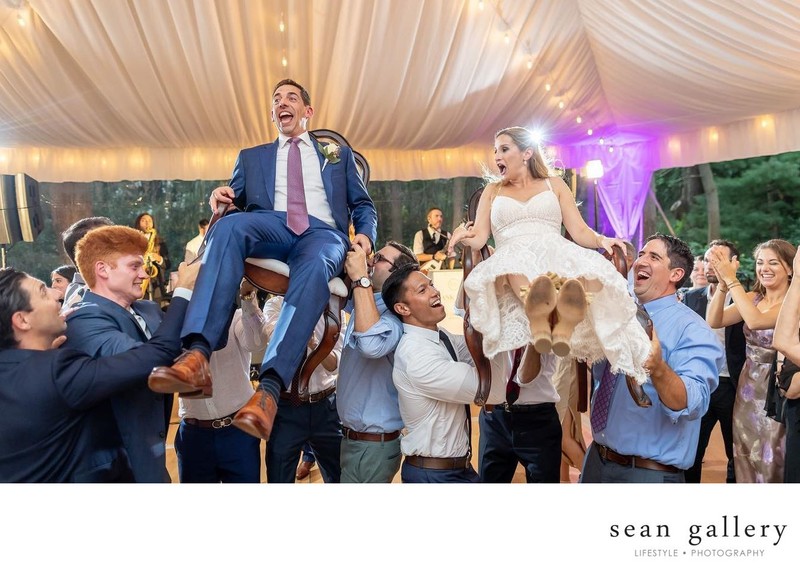 Traditional Wedding Photography
Traditional wedding photography is almost the polar opposite of traditional journalistic photojournalism. While in this day and age, journalistic photos have more freedom to be natural occurring moments caught on camera by accident or chance; with a typical event like weddings there are still many hands-on shots taken before anything happens because these couples want their photographer capturing details they may not notice themselves so it's easier than trying to remember later.
Traditional wedding photography is much more camera aware, with subjects looking into the lens of their Camera often. Great care is taken to pose and prompt each image, as photographers work closely on set up shots for every occasion they shoot at a traditional wedding chapel expo or reception hall setting . Many times these professionals use specific poses in shot lists so there's no surprises during photo sessions; but some prefer working off-the-cuff while still maintaining an elegant style which can be achieved without any prior planning involved.
I find that the traditional approach to wedding photography often results in pictures with too much precision and not enough emotion, which is why my style has evolved into something more organic for your big day!
A traditional photographer will take the time to pose each and every image, making sure that their clients are posed perfectly. These poses can involve smiling directly at camera for an Instagram worthy photo or they might just be leisurely looking around in a more natural way but it's important not only feel comfortable with what you're doing but look like there's no pressure on location shoots either- because sometimes the best photos happen when someone is letting go!
If a bride is wearing her dress in the photos, then it will be placed with care. Every detail of that image has been carefully planned and executed often for an even more beautiful outcome!
To put it simply, I'm a wedding photographer who knows how to tell stories in the most beautiful way.
I take traditional photography skills and blend them with all sorts of modern technology like drone shots or stills from virtual reality headsets for something that is truly unique - my own personal style!
You can find all of your wedding day moments on my website. I have hundreds of images and blog posts to show you what it's really like, without any staging or set up!
The bride laughing? That's a real moment - there are no canned laughs in this business (I'll let them keep that one). A groom tearing up at the altar after years together fighting for their love only gets more special with time too; no matter how many times we've seen these things before they're still incredible when captured by professionals who know how to make every scene last forever.
It is my goal to make you feel comfortable in front of the camera. I want your wedding pictures years later so that every moment will be a highlight, not what happened during our shoot! Your day belongs only to you and it's up to me as a photographer-to capture those memories for all time :)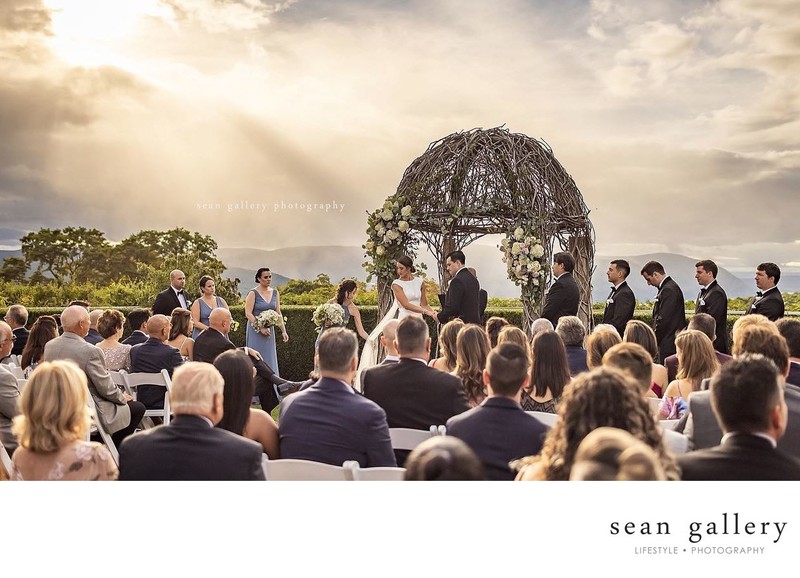 Wedding Photography and Editing Styles
It's no wonder that many clients find themselves in the search for a wedding photographer. When you are looking through all of your options, it can be difficult to decide what style will speak most to who you really want or need in front of the camera during such an important time together with family and friends at this eventful life-changing occasion!
I'm sure that looking for the perfect photographer was difficult in its own right- but it gets even harder when there's so many styles out on this big ol' Internet world wide web! You search "wedding photography" and start reading reviews about each one until finally deciding which style speaks most to what kind of memories making with family & friends are important to make during such an incredible moment as saying "I Do."
The pictures on different websites can vary quite a lot because the sites have their own unique styles which means they'll look completely different from one another when taken by professionals or amateurs alike!
Style is important when it comes to wedding photography. It's essential that you and your photographer share the same vision for how their images will be captured on camera, edited after-the fact in post production or both? Style should match what's expected of each particular shoot - does one prefer natural shots while another prefers posed portraits with forced smiles from all involved parties as they make said happy day even more wonderful than before!
A photographer who specializes in wedding photography can choose from a variety of styles for their photos. Some might use presets to achieve certain effects, while others may take advantage of film negatives and make alterations on post-production.
You might think that a wedding photographer whose images are all presented in glorious grainy black and white is great. But how much of this comes from their approach to shooting the picture, versus what you're actually seeing on screen when it's edited?
Generally, the approach and editing go hand in hand.
I strive for a natural and believable look in my editing. I don't rely on presets, so the image of your wedding never looks like it was post-processed. The reason why is because
of these six things:
I love to play with light and shadow, creating a strong relationship between them.
My photography style is a mix of natural beauty and human interaction.
I'm capturing this relationship between lovers, families, friends in an intimate setting that is up close with the couple's perspective for ultimate authenticity of expression through photography."
Most, if not all those moments can be remembered just as they occur - so we can relive them whenever necessary!
I am an experienced photographer who will bring your vision into reality with creativity while capturing those special moments you want remembered forever--from beginning until end."
My work has a unique perspective on life. The mundane moments are often more interesting than the dramatic ones, and I capture these quieter dramas in my photographs with an enjoyable sense of playfulness that you don't see anywhere else!
With my own style of photography, the editing is very natural and believable.
I strive for a timeless image that will stand the test of time. I use classic and modern processing styles in my work, so you can look back at these photographs years from now with nostalgia as they were when first taken!
If you have any questions, don't hesitate to reach out. You can find my contact information on this page! I look forward to chatting with you about the details of your wedding day and answering all those nagging thoughts that pop up along the way ;)
I want every bride-to-be who visits me today not just feel like they're getting an amazing deal but also enjoy themselves as we plan together for such an important time in their lives - which is why it's crucial our customer service always feels friendly.